Tracy Coons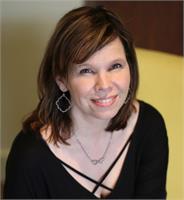 I am a ERYT-200 hour certified yoga instructor trained in the Viniyoga tradition, a birth doula and a mom of five fabulous children. I began practicing yoga in 1996 after the birth of my third child as a way to get my body back in shape, but discovered along the way that the practice brought me so much more than a healthy body. My yoga practice provides peace and balance and reminds me to take life as it comes, one breath at a time.
My passion is teaching prenatal yoga classes and workshops. I draw on my personal experience and my training as a doula to help expectant individuals move through pregnancy and birth with greater strength and ease and confidence.
tracycoons.com
Tracy Coons instructs the following:
A dynamic yet gentle yoga specifically designed to support women 6 weeks to term. Prenatal exercises & breath techniques are integrated to strengthen the childbearing muscles, increase flexibility and improve circulation and digestion. Deep relaxation restores and balances the mental and emotional states, perfect preparation for labor and birth. Classes are open to beginning and advanced students.

We encourage you to sign up in advance. Please arrive 10 minutes early. New students receive their second class free!




A 75-minute yoga practice for beginning students and those returning to yoga after a break. This class focuses on posture, flexibility, joint safety, intentional movement and breathing in a supportive, non-competitive environment. Students are encouraged to work at their own pace and listen to their bodies whether that means physical limitations or a desire to go deeper. Refer to the instructor bio for teaching style and background.




A creative 75-minute flow practice that challenges the experienced student to look inward and explore transformational opportunities to awaken the body, mind and spirit. The breath-synchronized vinyasa is used to transition between poses in an energizing and uplifting practice before finishing with slow, deep, calming postures. The class ends with a short, seated meditation and a blessing for all beings. Refer to the instructor bio for teaching style and background.




Join us for an all day celebration of our 20th Anniversary of being Redmond's favorite Yoga Studio. Schedule of free classes and activities to be posted soon!