Angela Butoryak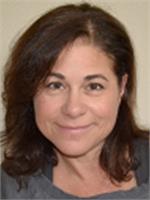 Angela is a Northwest Native and was drawn to Yoga in 1997 when she suffered sciatic pain during and after the birth of her first child. She continued to practice for many years before she decided to dive deeper in her studies. She loves sharing what she has learned, and how it has greatly affected her life in a positive way. Yoga has so many facets, and she continues to learn and use yoga in her everyday life! She studied and trained in the Viniyoga lineage, where function is stressed over form, and emphasis on integrating the flow of movement with breath, under Tracy Weber at Whole Life Yoga in the Greenlake area of Seattle. She became certified on Aug 1st, 2011 at the RYT-200 level and is a member of Yoga Alliance. Angela has a unique ability to connect with her students with knowledge, understanding and compassion.
"Those who discover the knowledge of yoga and fail to share it are as thieves" - Sri T. Krishnamacharya
Angela Butoryak instructs the following:
A 75-minute yoga intermediate practice for students familiar with yoga. Enjoy a yoga class that helps you to unwind and move into the evening more relaxed and energized. The class focuses on viniyoga postures combined with breath in a unique sequence focused on the needs of students class. Refer to the instructor bio for teaching style and background.




A dynamic yet gentle yoga specifically designed to support women 6 weeks to term. Prenatal exercises & breath techniques are integrated to strengthen the childbearing muscles, increase flexibility and improve circulation and digestion. Deep relaxation restores and balances the mental and emotional states, perfect preparation for labor and birth. Classes are open to beginning and advanced students.

We encourage you to sign up in advance. Please arrive 10 minutes early. New students receive their second class free!