Kate Hildyard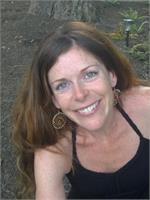 Kate has practiced, trained & taught yoga for the past 14 years in Ireland, India and the US. She has been very fortunate to have been taught and mentored by such knowledgeable & wise yoga experts such as Donna Farhi, Rod Stryker, Guruji Vishwas Mandlik & Marie Quail, all of whom have imparted their experience and wisdom onto her. In her own words Kate says that "Yoga has brought balance, certainty & energy to my life both on and off the mat". As an Instructor & Yoga Therapist her approach is heartfelt, encouraging, positive & non-judgmental. Kate's classes are warm and inviting. She likes to teach strong, mindful vinyasa practices which she feels encourages her students to explore and connect to their inner strength and wisdom. She believes that when we are connected to the inner self there are no boundaries. We can see clearly our true purpose and the means of achieving it. Her life experiences have taught her that it is true to say that we are not defined by our thoughts, condition or situation, but rather by how we overcome them and who we become in the process. Her prenatal classes are nurturing, and restorative with attention given to supporting Mother and baby during this precious time of transition and growth.
Her mantra is "go gently but with purpose……"
"I look forward to meeting with you soon in our wonderful yoga space"
Kate Hildyard instructs the following:
A dynamic yet gentle yoga specifically designed to support women 6 weeks to term. Prenatal exercises & breath techniques are integrated to strengthen the childbearing muscles, increase flexibility and improve circulation and digestion. Deep relaxation restores and balances the mental and emotional states, perfect preparation for labor and birth. Classes are open to beginning and advanced students.

We encourage you to sign up in advance. Please arrive 10 minutes early. New students receive their second class free!